As the threshold to your sanctuary, the entryway should serve as a warm, inviting prelude to the rest of your home. For many, however, this part of the house often gets overlooked in the grand interior design scheme. It's time to shift the spotlight and craft a space that creates a great first impression and sparks joy each time you step through your front door.
In this blog post, we'll guide you through several inspiring DIY ideas to transform your entryway into a welcoming space that mirrors your unique style. As a bonus, you'll also learn how something as simple as updating your doorknobs or handles can make a difference.
1. Craft a Captivating Colour Scheme
A fresh coat of paint is one of the easiest ways to add life to your entryway. Choosing the right color can set the mood for your entire home. Consider warm tones like deep reds or earthy browns for a cozy and inviting vibe. Consider cooler hues, such as soft greys or airy blues, if you prefer a more minimalist aesthetic.
Remember, your front door can also be a canvas for color – a vibrant door can serve as a lively focal point that brings your entryway to life.
2. Organise with Purpose
A clutter-free entryway is a welcoming entryway. Whether you have a spacious foyer or a small entrance area, implementing smart storage solutions can help maintain order. Consider adding a hall tree for coats and hats, a shoe rack to keep footwear organized, or a chic console table for keys and mail. For smaller spaces, floating shelves or wall-mounted hooks can be practical and stylish solutions.
3. Make a Statement with Lighting
Lighting plays a pivotal role in setting the ambiance. A stylish lamp or pendant light can make your entryway feel warm and inviting and serve as a stunning focal point. If you're working with a small space, a well-placed mirror can help bounce light around the room, making it appear larger and brighter.
4. A Personal Touch with Art and Accessories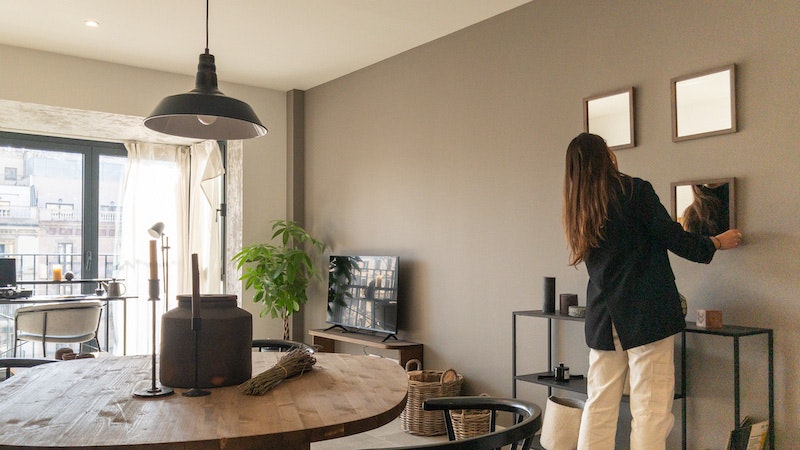 Adding personal touches can turn an impersonal space into a captivating entryway that tells your story – display family photos, favorite art pieces, or travel souvenirs on the wall or console table. A chic area rug can add color, pattern, and comfort underfoot. Don't forget to incorporate plants; they purify the air and add a touch of life and vibrancy to the space.
5. Update Your Doorknobs or Handles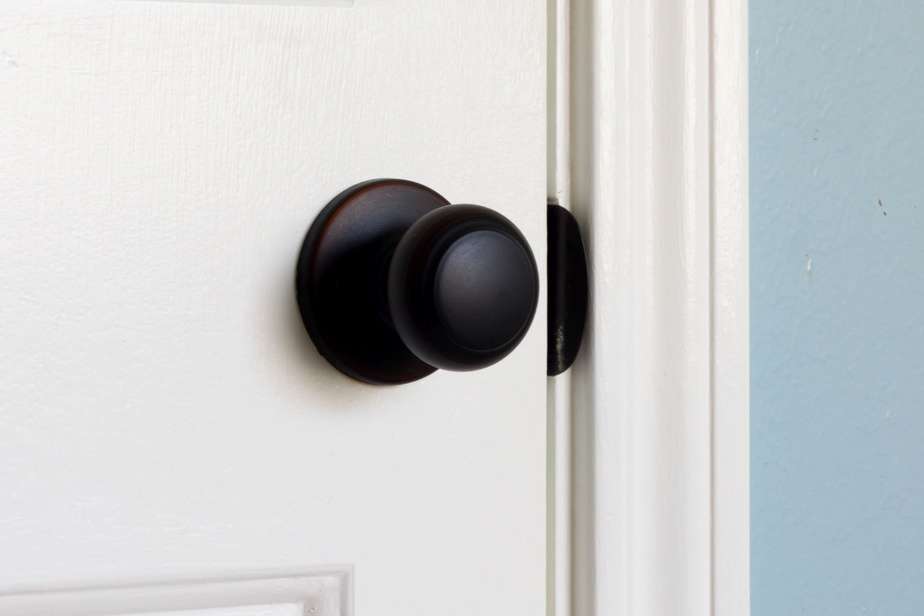 Last but certainly not least, don't underestimate the impact of updating your doorknobs or handles. While they might seem minor details, these pieces of hardware can dramatically enhance your entryway's aesthetic. A sleek, modern handle lends a contemporary edge, while a vintage-style doorknob oozes charm and character. Plus, this is a DIY task that even beginners can take on, adding a satisfying personal touch to your entrance.
Ready to get started?
In conclusion, transforming your entryway into a welcoming space doesn't require a hefty budget or professional interior design skills. With a splash of color, a dash of organization, the sparkle of light, a pinch of personal flair, and the right doorknobs or handles, you can create an entryway that not only impresses guests but also makes coming home the best part of your day.