The unprecedented event that is COVID-19 brought major changes to the Fenway apartment rental market. With remote learning mandated by most local schools, this year has seen major changes in Boston's housing supply. Fenway is an interesting example as it has been one of the most affected parts of Boston in terms of apartment inventory glut. Yet, Fenway's average rent prices were fairly resilient.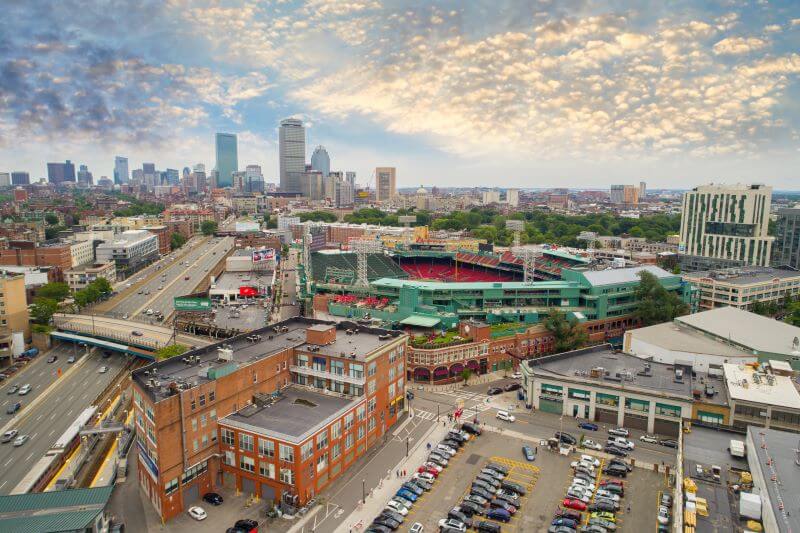 Inventory Issues in Fenway's Apartment Rental Market
The change in Real-time Availability Rate (RTAR)year-over-year in Greater Boston was 138.84%, while the year-over-year RTVR was 337.11%. However, the year-over-year increases in the actual City of Boston were much higher than in the outer Boston suburbs. Compared to last year, the City of Boston area saw a 142.42% increase in RTAR and a 422.83% increase in RTVR. This is much larger than the 131.66% RTAR and 230.77% RTVR increases in Boston's suburbs.
Fenway had an astonishing 1020% increase in RTVR since last year, which is on top of a 242.37% increase in RTAR. Due to this, apartments marked the 3rd biggest increase in RTAR and the 2nd biggest increase in RTVR. In both cases, the year-over-year increase in the neighborhood of Fenway was much higher. This higher-than-average growth is due to the reduced pool of university students renting in the area. Due to the pandemic, most students attend classes remotely until Fall.
Fenway Average Rent Prices Were Resilient Among the Turmoil
The average change in rent prices yearly has been -7.02%, a major decrease since 2020. The reduction in Fenway's average rent prices has affected all-size apartments balanced compared to many other parts of Boston.
Studio apartments marked the biggest decrease in rent, with a change of -9.95%. Since then, the rent reduction has been pretty similar, with a decline of -6.83% for 2 Bedroom apartments, a drop of -7.40% for 3 Bedroom units, and finally, a negative change of -6.43% for 4 Bedroom units.
The pandemic has not resulted in a higher–average decrease in Fenway than in other town neighborhoods. The Fenway average rent prices experienced the 9th largest percentage decrease in rent prices in all of Boston. Despite this, Fenway remains at the very top regarding average rent, as the 6th most expensive neighborhood of Boston for someone to rent in.
Below, we have compiled a shortlist of neighborhoods in Boston that, along with Fenway, have also experienced a similar percentage drop in apartment rent prices this past year.
1. Bay Village apartments
Average Rent Price:$2,570
YOY % Change In Average Rent Price:-17.71%
2. Beacon Hill apartments
Average Rent Price:$2,805
YOY % Change In Average Rent Price:-13.03%
3. Downtown apartments
Average Rent Price:$3,052
YOY % Change In Average Rent Price:-12.34%
4. Back Bay apartments
Average Rent Price: $3,511
YOY %Change In Average Rent Price:-10.37%
5. Allston-Brighton apartments
Average Rent Price:$2,367
YOY %Change In Average Rent Price: -8.10%
6. Fenway/Kenmore apartments
Average Rent Price: $3,011
YOY %Change In Average Rent Price:-7.02%